Girl Icon Fellowship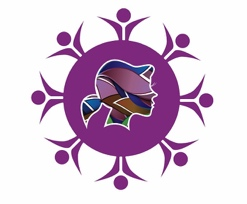 Girl Icon Fellowship Program
Empowering Adolescent Girls to be Community Leaders with the potential to transform their own lives and the communities they come from.
The Girl Icon Fellowship is an initiative of Milaan Foundation to create a more empowered generation of girls to change the world through education, this organization believes in the effect of amplified voices.
Anhad Pravah partnered with Milaan Foundation for outreach, identification, selection, launch and orientation workshop of 50 adolescent girls as Girl Icon Fellows in Madhya Pradesh.
These 50 girls were selected through a 4 stage selection process out of 3000 application received across the state. In the entire project 50 students from different elite schools of Indore participated as volunteers to learn, interact, contribute and understand a different reality of the world.
The Girl Icon Fellowship program is a 2-years long leadership development program for adolescent girls (12-18 years) who have demonstrated willingness and ability to challenge social barriers that restrict unleashing of girl's potential in their communities.
For more details you can visit: www.girlicon.org
---